As a company setting trends in the packaging industry, we feel responsible for the environment. That is why we have introduced ecological solutions to our offer. These are films produced from renewable energy sources and biodegradable films.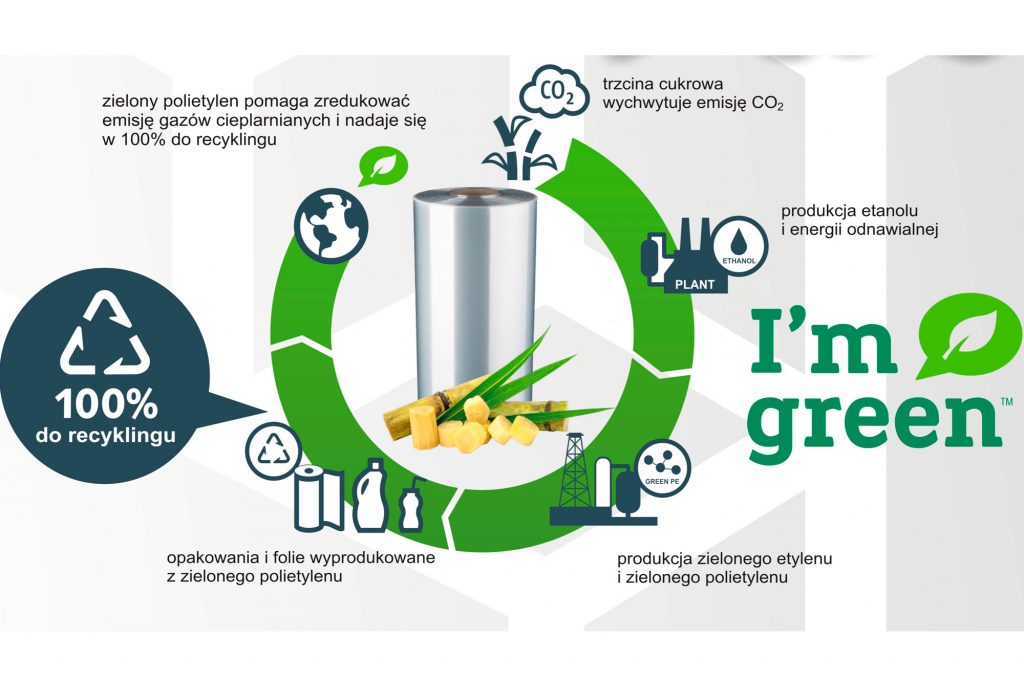 Production of DECOLINE DCL-BD biodegradable polyolefin multilayer heat-shrinkable film based on renewable raw material from sugarcane. Renewable raw material content >20% (COF 0.16)
DECOLINE DCL-BD is Europe's newest solution for polyolefin multilayer heat-shrinkable packaging film from Dekofilm Polska Sp. z o.o. developed to reduce / eliminate plastic residues from polyolefin heat-shrinkable films entering the environment. Unlike conventional film application, DECOLINE DCL-BD has the ability to safely and 100 percent biodegrade within three years of end of life (if accidentally discarded into the environment).
DECOLINE DCL-BD designed using proprietary next-generation technology leaves no micro-plastics or harmful substances at any stage of the biodegradation process. This film can be recycled in the same manner as conventional polyolefin materials.
This innovative technology is strictly tested according to international standards and verified by independent third parties.
biodegradable film
raw material from renewable energy sources – sugar cane
100% recyclable
highly transparent
durable