As a company that is aware of its responsibility towards the environment, we are constantly expanding our range of packaging with environmentally friendly solutions – these include biodegradable films and packaging materials made from post-consumer waste – PCR. By using films made from PCR raw materials, we support the drive towards a closed loop plastics economy, and post-consumer waste is an expression of this. Recycled packaging such as stretch films or air pillows are 100% recyclable. PCR plastic air cushions are an excellent eco-friendly alternative to conventional package fillings such as PE film pillows or paper fillings. Printing is done on each air pillow using water-based ink, so they are not harmful to the environment. The colour of the air cushions is greyish. The filler pillows are grayish in color – we do not use additional artificial dyes. This is our common shade of eco-friendly gray.
Air cushions and air mats may be more environmentally friendly than you think. Using air to stabilize products in a package and absorb shock, they use a fraction of the packaging material compared to their volume. They are virtually light as air, so they also reduce the overall weight of your shipment. Each cushion is filled with air, so the finished filling for a package consists of only 1% plastic (including at least 30% PCR) and 99% air!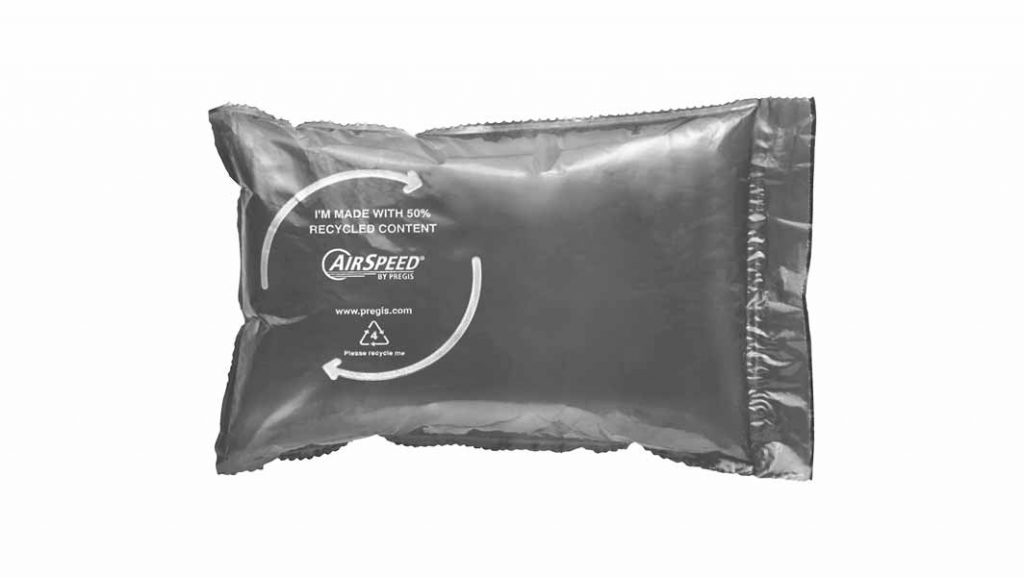 Aesthetic protection of your shipments!
Many companies are aware of the impact their packaging choices have on both customer satisfaction and the environment. No consumer wants their package to be filled with unnecessary scraps of material, which is why air cushions are a solid and aesthetically pleasing alternative to other package fillers. Our parcel filler manufacturing system is sure to make your customer recognize your company as environmentally responsible upon opening the parcel and will not hesitate to use your services again!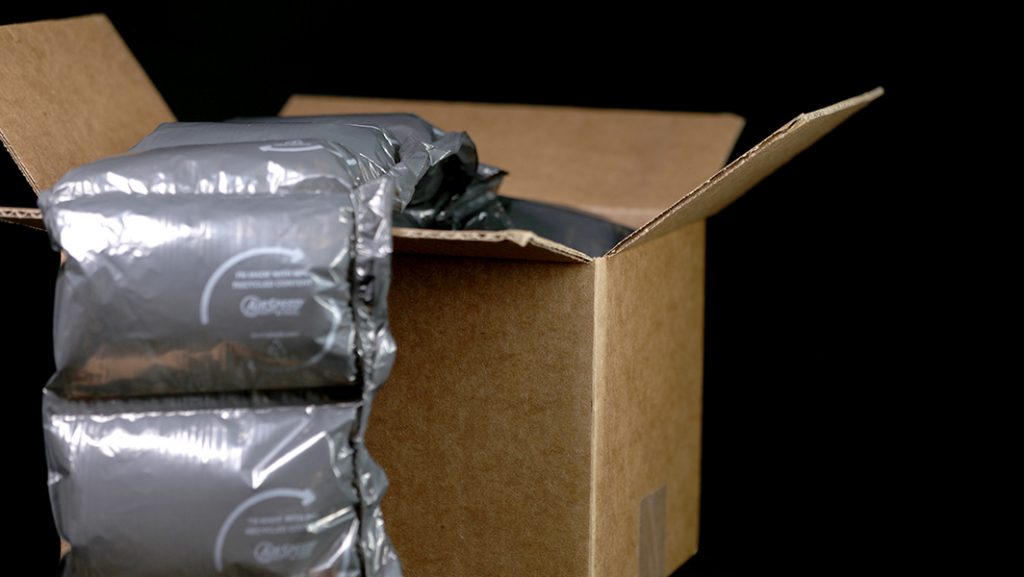 Ecological parcel filling – what it is made of
Cushions and air mats are usually made of HDPE (high density polyethylene) or LDPE (low density polyethylene) plastic. Both plastics can be recycled.
Other air pillow materials are also available. For example, paper with an additional plastic layer to seal the "paper" pillow. Biodegradable or compostable materials are also used to manufacture the film filler system, which must meet the specific requirements set out in European standard EN 13432.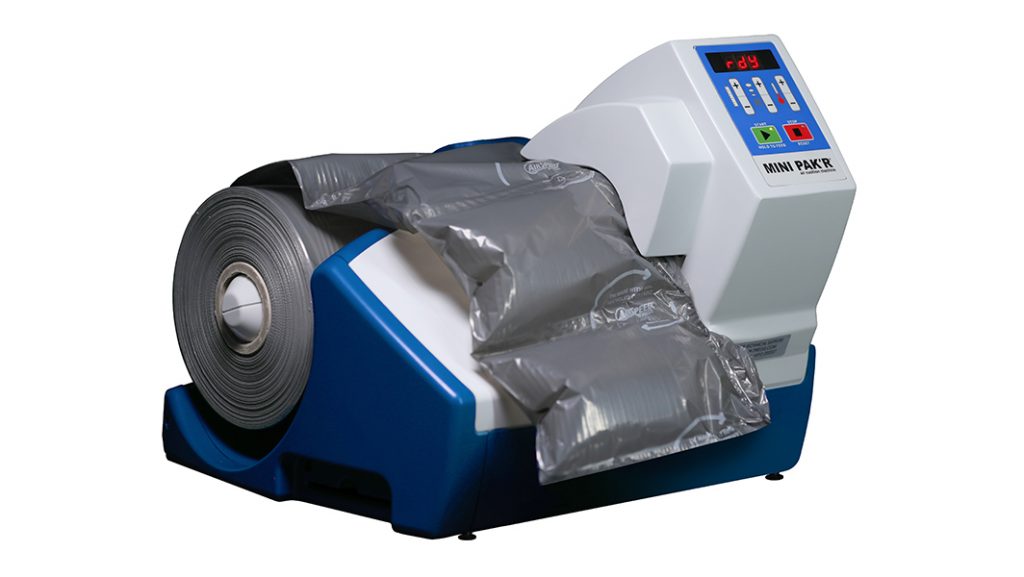 Recycled package fillings!
Making virgin plastic requires more energy than making recycled plastic. Consider switching to airbags, which are far more environmentally friendly. The AirSpeed Renew airbag uses 50% recycled material. It is also 100% recyclable! This small change will help you reduce your pack's carbon footprint.
Switching to a thinner air cushion solution can effectively reduce packaging volumes from the overall packaging process. For example, AirSpeed film creates a lightweight air cushion that works just as well as thicker cushions, but uses significantly less material. Because the material is thinner, it also means that a roll can have up to 2408 meters of film on a single roll. This allows more cushioning material to fit on a single pallet, reducing the number of deliveries of goods and the need for on-site storage space. It also means a reduction in the frequency of roll changes at the packing station, helping your staff to work smarter and increase productivity.
In Polpack's offer you will find a wide offer of solutions protecting a parcel during shipping and systems for e-commerce industry
Bartłomiej Gochnio